We care for approximately 350 animals every day – 365 days a year. We care for animals ranging from arachnids ( tarantulas and scorpion ) to small mammals and everything in between. We don't rescue or care for dogs, cats, most birds, or local wildlife. There are many other fine organizations that can handle those animals. We take in and care for exotic animals who's natural habitat is in another part of the world, usually a tropical environment. These animals can not be set free in our environment, they must be in care for the rest of their natural lives. This can be for a very long time.
How you can help
The animals would love you to sponsor them!! We have expanded our animal sponsorship program. This would make a great gift for an animal lover. It would also make a great teaching tool for a school class or day care. Become a sponsor of one of our 350 rescued animals and it's only a $100 donation! You will get to choose the animal you want to sponsor for one whole year. You also will get a short video of the actual animal you are sponsoring, an information sheet about the species so you can learn more about that species of animal, a free admission to come visit us at Urban Safari ( when we reopen in mid-June ) so you can visit your sponsor animal in person You also get a tax receipt! email us for more information info@urbansafari.ca We will supply you with a list of animals you can choose from.
You can help in other ways. Visit our ' WISH LIST ' page to see a list of items we desperately need or visit our ' DONATION ' page and make a donation on line. An official tax receipt will be issued for your donation. PLEASE help us help these unwanted animals and help us educate people of all ages about animals, the natural world, and conservation. YOU can make a difference.
SPONSORSHIP ANIMALS – alphabetical

African Side Neck Turtle – Native to Southern and Eastern Africa
Sulcata Tortoise ( also known as African Spur Tortoise ) – Native to sub-Saharan Africa
American Bull Frog – Native to southern & eastern USA
Asian Painted Frog ( A.K.A. Chubby Frog ) – Native southeast Asia
Ball Python – native to sub-Saharan Africa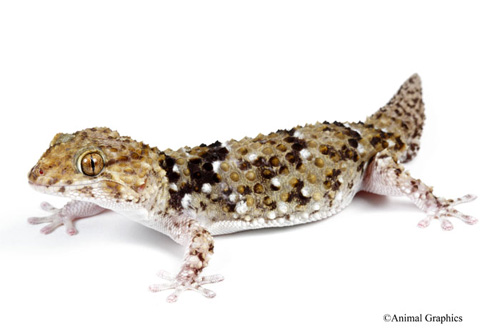 Bibron Gecko – Native to Southern Africa
Blood Python – Native to Thailand, Sumatra, Malaysia
Red Tail Boa Constrictor – Native to Southern Mexico – Central America – northern South America
Butterfly Igama – Southeast Asia and Indonesia
Childrens Python – native to northern Australia
Chinchilla ( Pippa ) – Native to the Andes Mts. of South America
Chinese Striped Neck Turtle – Native to China, Taiwan, Laos and Vietnam
Chinese Water Dragon – Native to southeast Asia
Common ( Green ) Anole – Native to southeast USA
Common Snapping Turtle – Native to southern Canada to southern USA
Okeetee Corn Snake – Native to eastern to southern USA
Crested Gecko – Native to New Caledonia
Ferret – domesticated form of European polecat
Flemish Giant Rabbit
Gargoyle Gecko – Native to New Caledonia
Salmon Belly Bird Eating Spider – Native to South America
Guinea Pig – Native to Andes Mts. and foothills of South America
Hog Island Boa – native to small group of Islands off Honduras
Iguana – Native to Mexico, Central America, Caribbean
India Star Tortoise – native to India and Sri Lanka
Common King Snake – Native to Eastern USA
Desert King Snake – Native to southwest USA
California King Snake – Native to western USA & northern Mexico
Leopard Gecko – Native to India and Afghanistan
Lionhead Rabbit
a domestic breed of rabbit characterized by a small, compact body and a wooly mane around the face and head.
Mexican Axolotl – Native to waterways around Mexico City
Mexican Red Knee Tarantula – native to western Mexico and Central America
Mexican Red Leg Tarantula – Native to western Mexico
Jungle Carpet Python – native to the rainforests of Queensland Australia
Pueblan Milk Snake – Native to USA to Central America
Mossy Frog – native to northern Vietnam & Loas
Musk Turtle – Native to North and South America
Phantom the Pig
Pixie Frog – Native to Western Africa
Poison Dart Frog – Native to Central and South America
Albino Rat Snake – Native to most of the Northern Hemisphere
Reeve's Turtles – also called Chinese Pond Turtle
Three Toed Eastern Box Turtle – Native to southern USA
Tokay Gecko – Native to northeast India to southeast Asia
Uromastyx Lizard _ Native to an area from Iran to Northeastern Africa
Veiled Chameleon – Native to Arabian Peninsula