Without the support of our sponsors, we could not house, feed and care for the over 350 animals that call the Urban Safari home. We want to thank and acknowledge their contributions to our society, the animals in our care, and all the people we educate every year.

Cypress St. Animal Hospital
Many thanks to Dr. Joseph Martinez for his dedication to exotic animals and his willingness to come to Urban Safari to examine and treat our animals. We cannot thank him enough!!!!

Eagle Ridge Animal Hospital
We are so grateful for the wonderful, professional vets and assistants at Eagle Ridge Animal Hospital. They go above and beyond to help us and the animals. They come to our facilities to do site inspections, checking our procedures, check animal habitats, and overall animal health. They give suggestions and much more. 
We truly could not do what we do without them. Recently they donated the value of their services, which was an enormous financial help to us. Dr. Shockley and Dr. Hardin, you are the best and we very much appreciate your support!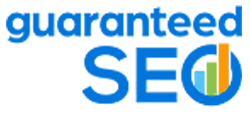 Guaranteed SEO
Thanks to Guaranteed SEO with their help in making our new website seeable by Google and bringing knowledge of our facility and our mission to more people.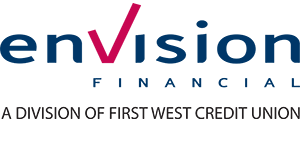 Envision Financial
A big thank you to Envision Financial who held a social media engagement contest that resulted in a $2,500 donation from them.

Fraser Valley Building Supplies Association
Many thanks to the generous people at the Fraser Valley Building Supplies Association, which includes RONA and ACE Hardware for the lumber to construct our new food prep area. With larger fridges and more storage space, our staff can easily make each animal's favourite dish. 
THANK YOU Fraser Valley Building Supplies !!!
Thank you for our heated and air-conditioned classroom!
The installation of a heated and air-conditioned classroom in the back 'barn' area of our rescue centre was a long time coming. Thanks to Shell Busey, Rempel Concrete, Art's Concrete, Windsor Plywood, Eric Brovold, Southridge Building Supplies, North Coast Building Supplies, Trevor Ferguson, and Mike Clemas! 
A huge thank you to all of you. This means a great deal to us! We hold our Nature Club, Junior Zoo Keeping, Summer Camps and other courses in this classroom. We are very grateful to Shell Busey House Smart and all those mentioned above for their very generous donations of time, labour, and materials bringing this project to completion!

Richmond Animal Hospital
A huge thank you to the Richmond Animal Hospital for your very generous donation of $1800.00! Once a month, the Richmond Animal Hospital donates money earned from animal nail clipping appointments to an animal shelter. November was our month and we are very grateful.
We would also like to acknowledge the financial assistance of the Province of British Columbia.