Kids (6-8 or 9-12) who love exotic animals and adventure! Imagine coming every day to an exotic animal rescue, hanging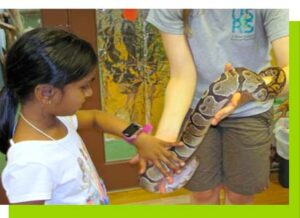 out with friends – whether they have feet, claws, or wings – and observing and learning about all these amazing exotic animals who share our planet. 
Send your kids on a wild adventure during Spring Break, with a camp experience they'll never forget. Help them discover some of the planet's most incredible creatures. Your children will impress you with how much they learn as they enjoy activities, games, and animal encounters.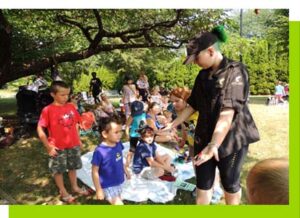 Spring Break Camp is for young Naturalists, Environmentalists, Animal lovers, and those curious about the Natural World. Children taking part in our animal education camps will learn about animals of all kinds and the fundamentals of animal conservation efforts and animal welfare education. All while having fun!.
Your child will meet a new animal each day who will spend time with us in the classroom!
During this week, your child will learn about different animal families through a variety of activities. We integrate crafts,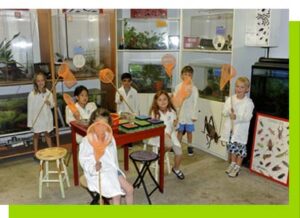 outdoor play, games, fun activities, races, nature documentaries, observation, hands-on care of some animals, and food prep for some animals. The camp is 5 days and covers 5 different animal families: Bug day, Reptile day, Bird and Fish day, Amphibian day and Mammal day. 
The camp allows children to explore their curiosity about the natural world in our relaxed, unique facilities surrounded by our hundreds of rescued exotic animals.
All the registration fees go towards the care and feeding of our rescued exotic animals.
For kids 6 to 8 years old – March 14 to 17, 2023 (Tuesday to Friday), 10 am to 2:30 pm
For kids 9 to 12 years old – Tuesday to Friday, March 21 to 24, 2023 (Tuesday to Friday), 10 am to 2:30 pm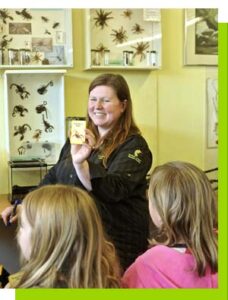 Cost: $190 + GST
10% discount for siblings and Society members (click here for more details).
Please remember to:  
Bring a water bottle

 

Wear clothes that can get dirty 

Wear closed toed shoes ( no sandals )

Bring a nut-free snack and/or lunch
To register call 604-531-1100, email: [email protected] or click button below.
We will refund your entire fee minus an administration fee of $25.00 up to 2 days before the class begins. Please note there are no refunds after the course session begins.
We have been successfully providing live animal education programs for over 10 years and are fully insured and permitted by the Department of Fish & Wildlife. Our Nature Club and Camp leaders and presentors have had criminal record checks by the RCMP.

FERRET
Ferrets have silly playful personalities that will bring the kid out in even the grumpiest grandpa. Although Ferrets spend much of their day sleeping, when they are awake they love to run, explore, hide in tunnels, and steal shiny objects. In fact, their name comes from Latin and means little thief. Their antics show off their flexibility, climbing skills, and rampant curiosity. Domesticated over 2500 years ago, they hunted rodents and rabbits to keep grain supplies safe, which is where we get the term 'ferret out'. They also have a scent gland, like a skunk, so you need to have that removed by a vet before taking one as a pet.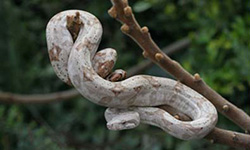 Hog Island Boa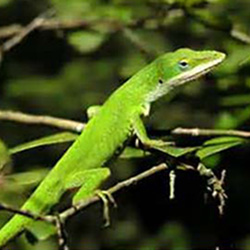 Giant Anole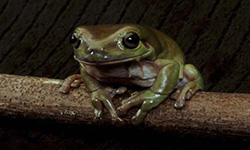 Whites Tree Frog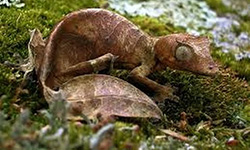 Leaf Lizard