Meet our Board of Directors and our executive!
We are a very diverse group with experience in many walks of life who have come together to further the mission and goals of Urban Safari Rescue Society.
---
Meet our Board of Directors

Our Founder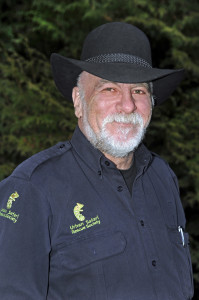 Gary Oliver – Director of Animal Welfare and Public Education
Gary attended the Veterinary Medicine program at the University of Guelph and holds a certificate in Fine Arts from Capilano University.
He worked for a number of years at National Cash Register as a graphics designer where he received a certificate of achievement award. He spent several years volunteering and working at the Royal Ontario Museum in their Entomology department as well as volunteering with the Greater Toronto Zoo. He spent several years in the Queens Guards, escort for the Royal Family and achieved the rank of Captain.
When he moved to BC Gary started the very successful Eagle Frames company which was Canada's first metal frame production company. At that same time he owned one of the largest Arabian horse farms in southern BC. Following some personal set backs Gary went on to form and run the Pacific Artists' Studio in downtown Vancouver. This successful studio, the first of its kind in BC, was the starting ground for much of BC's arts culture, frequently visited by artists such as Toni Onley, Jack Shadbolt, Ken Wessman, Jack Darkus, Bill Reid, Graham Harrop, Michael McKinnel.
Gary Oliver also is in the City of Vancouver historical archives twice – once for winning an award for the Preservation of Historical art. Gary mounted a successful campaign to save one of the largest indoor murals in Canada. The second for saving a woman from a burning building.
Gary went on from there to start Cinemazoo. The first animal agency in Canada, humanely training and supplying animals for the film, TV and still photography business. Gary developed Cinemazoo over 27 years and has to many credits to list but the Telus ads, the movie I am Legend, and the TV show X-Files are but a few. Out of Cinemazoo Gary founded Urban Safari Rescue Society where he is now the director of animal welfare and public education. A biography of Gary Oliver's life can be found in Chapter's and other book stores.
Recently, Gary has also been appointed Treasurer for the Cloverdale Chamber of Commerce and will be joining the Board of Directors for the Surrey Museum.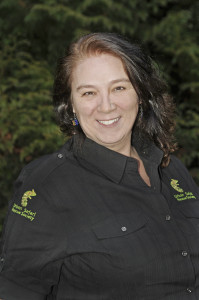 Sharon Doucette – Executive Director
Sharon is an award-winning commercial and editorial photographer with 25 years experience who has worked all over Canada for clients and news organizations such as Canadian Press, Canwest Global, Canadian Government – Border Services, Glacier Press, Vancouver Magazine. She has also owned businesses, volunteered for environmental organizations such as Greenpeace, designed interactive educational displays and helped teach the "Bee Program" at the Richmond Nature Park. She also spent 10 years photographing whitewater paddling and exploring the wild rivers of Canada. She is concerned with conservation and environmental issues.
"Kids and adults have lost touch with the natural world around them; for many people the only exposure they get to animals and nature is through a screen of some kind. In addition to offering unwanted animals of all kinds a safe, secure lifetime home, we also offer people the opportunity to get to know and understand animals in a tangible way. If one is faced with the real and living animal it has a lasting impact and the journey to understanding begins. The planned Ecology Centre will allow us to offer better conditions for the animals, which we will continue to rescue, and much greater opportunities for the public to learn about and experience animals in dynamic ways."
Our Board of Directors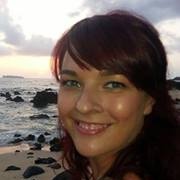 Diana Radonjic – President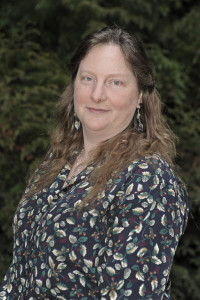 Pamala Combs – Past – President
With a varied background ranging from Cost Analysis, to HR Manager, to sales and customer service Pamala brings a wealth of experience to the table. "I've worked from one end of the spectrum to the other:as a sales clerk to designing and implementing a computer and telephone system for 100+ employees in a building that had only dust and cobwebs." Pamala's current endeavor is helping 45+ age group learn how to wrangle the dreaded computer. A firm believer that everyone should be able to approach their computer without fear Pamala teaches people 45+ how to use their computers – everything from repairing, surfing the net, emailing and using various programs – she has seen it all including one computer that was home to a mouse!
" I joined the board because I believe in the project; I believe that people and animals need to coexist and the best way for this to happen is for people to interact with animals in a safe environment. Most people need more than a picture in a book to truly understand and respect an animal, to feel empathy for it. The planned Ecology centre will boost tourism and provide an amazing learning atmosphere for years to come."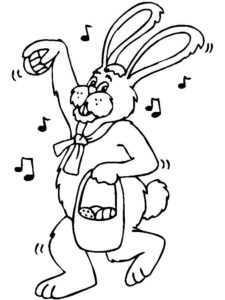 Kathy Lucier – Treasurer
Kathy is a bookkeeper, home maker, and world traveler. She is also a long time volunteer with Rabbitat caring for and feeding hundreds of abandoned rabbits. She also coordinates and trains volunteers to look after the rabbits. Kathy's good humour, work ethic, and ' can do' spirit has been an important addition around Urban Safari for several years.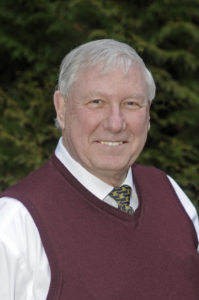 Greg F. Smith – Vise President & Secretary
We welcome Greg back to our Board of Directors after a successful couple terms on the Board of the Semihamoo Arts. Greg brings a wealth of experience and a spirit of public service to our Board. He was executive Director of Options for Sexual Health, Canada's largest non-profit sexual and reproductive health services in Canada. He spent his working career as an executive with Health Canada in Ottawa. Greg has also acquired considerable governance experience as a member of several Boards of Directors in the non-profit sector.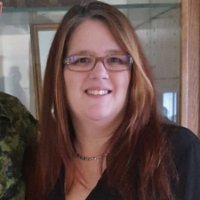 Robin Wiens – Director
Robin started volunteering in 2005 while working as a support worker for a client who  also volunteered with us. Robin wanted to experience and learn about a variety of animals. She also wanted to get over her fear of snakes and spiders. Gary Oliver helped her achieved this and she went on to become a part time presenter while juggling her job responsibilities as a care worker for adults with disabilities. Robin also taught our Nature Club for a few years and because of her training and experience as a support worker for people with disabilities she was able to include kids with disabilities in Nature Club. She developed a passion for animals and teaching and always loved to see the looks on kids faces when they experienced an animal for the first time. Robin has served on our Board for several terms and enjoys making a difference to the lives of people and the animals in our care.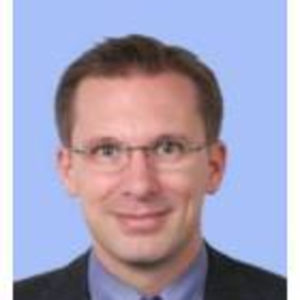 Ingo Sibbe
Born in Cologne Germany Ingo Sibbe graduated as a Civil Engineer and soon gained experience in large scale construction projects in Germany and China. In the past few years he was responsible in China for realizing a number of automotive factories for BMW, Mercedes and Volkswagen, leading the projects from initial design phase to completed facilities. In China he met his wife and together with their two children immigrated to Canada five years ago to build a life in White Rock.